Highly Recommended
It is the second time I have bought from Helios Gallery and I do it with complete trust and delight for their service. Antiquities of quality and for different pocket sizes and they are always knowledgeable and happy to reply to answer queries. Very happy with the last addition to my collection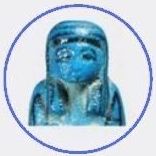 Response from Helios Gallery
So glad we are able to keep finding the items our collectors love, and thank you for your kind comment, Sam & Rolf
Roman pottery wine lagynos
What can I say? They answered all my questions asap, gave me a good feeling and when I got the lagynos it was as described and in a superb shape! Will buy again, for sure! They're doing an awesome job here.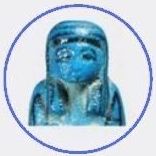 Response from Helios Gallery
Thank you, Joel, for this fabulous comment, we aim to please 🙂 Sam & Rolf
A splendid and exceptional purchase !!!!
I knew the Antiques Gallery "Helios Gallery", and my first purchase was exceptional: a "East Mediterranean alabaster vessel".
A small vase but of particular use, probably to contain make-up powder, having a conical shape but with a modern design, even if of ancient Canaanite culture. An exceptional and rare antiquity: fully satisfied with the purchase !!!!! Danilo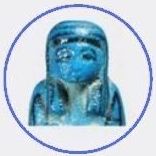 Response from Helios Gallery
So glad we made you happy Danilo 🙂 and thank you for your fabulous review, Sam & Rolf
Latest reviews
Latest purchases
I just received the incised Yortan vase this week and the Luristan bronze mace head a few weeks before that. Both are in wonderful condition and were better than I had expected. Thank you again for such exceptional antiquities to add to my collection!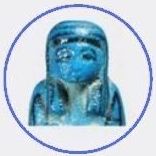 Response from Helios Gallery
Thank you Alyn for your kind comments and your growing collection! Sam & Rolf
Isis and Horus amulet
I've just bought an Isis/Horus amuket. It is 100% quality., I think the best in faience I've seen. It wasn't expensive. I'll continue to buy from Helios, every piece is authentic in an age where fakes flood the market. A big "well done", guys!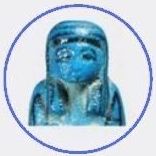 Response from Helios Gallery
Thank you so much David and glad you like the Isis and Horus amulet, it was a favorite of mine, Sam 🙂
More excellent Greek antiquities
Since my last review I have bought several further items from Helios. The quality of the antiquities was excellent and they offer such a friendly service. I've compared prices to similar items on sale from their competitors and all were more costly. The items arrived very quickly and were very well packed. I'm delighted, and 100% satisfied, will continue to buy from here. 5 stars!
Response from Helios Gallery
Thanks again David, couldn't be happier to read your lovely comments, Sam and Rolf 🙂
Excellent artefacts
I have recently bought several items from Helios. and I am delighted by them. They look better in the flesh than in the photographs. I each case I was kept informed of the order's progress, they arrived very quickly, and were very securely packaged. I will have no hesitation in buying here again. Well done,!
David Smith, Worthing
Response from Helios Gallery
Thank you David, so glad you like the items and are delighted to have a happy new customer:) Sam and Rolf
Reviews
Others have said...
Reviews
We would love to hear from you
Leave a review
 * required field